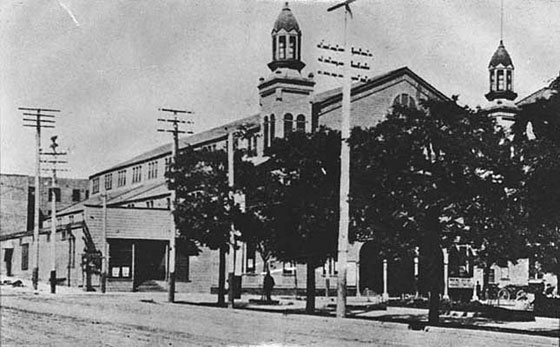 Hazard's Pavilion in 1895, on the northeast corner of Fifth and Olive. Central Park is at the right.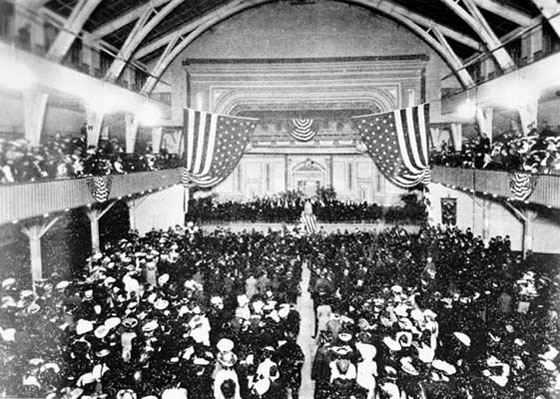 A meeting in Hazard's Pavilion in 1903.
Jack Johnson


On February 3, 1903, at Hazard's Pavilion in Los Angeles, boxer Jack Johnson won his first title, as the "Negro heavyweight champion."

More information here.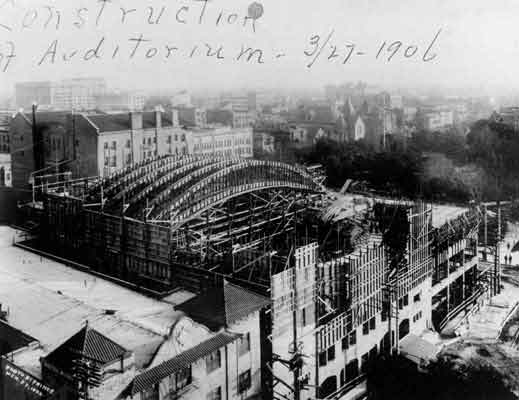 The Auditorium was constructed in 1906 on the site of Hazard's. It was designed by Charles F. Whittlesey.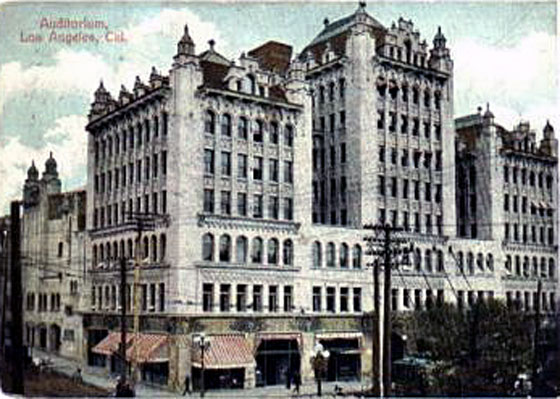 The building was not known as the Philharmonic Auditorium until after the Los Angeles Philharmonic Orchestra moved there in 1920.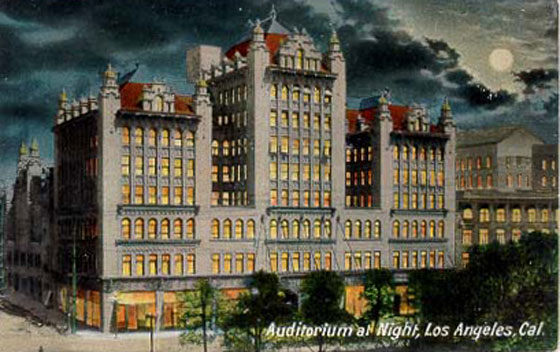 Retouching daytime photographs to make them appear to have been taken at night was a popular custom among postcard-makers in this era. The same moon, clouds and stars show up in many other cards as well.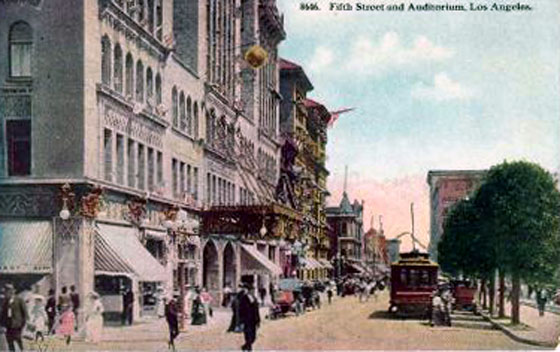 This is a more natural view, even though the ubiquitous power and telephone lines have been brushed out of the photo. Air-conditioning in those days consisted of canopies and opened windows.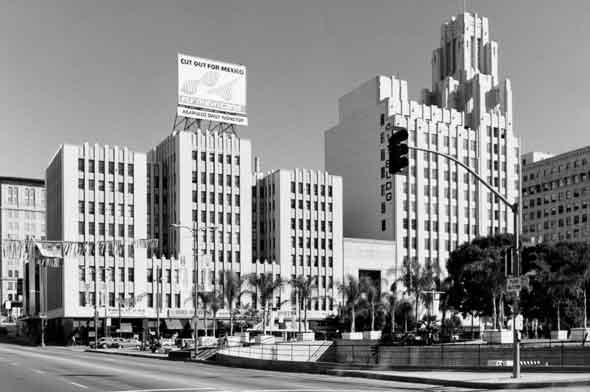 Stiles O. Clements designed the 1938 remodeling of the building.
This photo from the Los Angeles Public Library collection was taken in 1984.
The site, catercorner from the Biltmore Hotel, is today a parking lot.